Home
November 15, 2022
2023-11-30 10:26
Home
Take the next step in your career with LUBM
Impactful MBA Programs For Working Professionals
Choose from the best Business Education Programs
Get your degree from a top university without quitting your job or moving to a new city. Lincoln University of Business & Management offers a variety of online degrees in some of today's most in-demand fields to ambitious professionals from the Middle East, Africa, and the Indian Subcontinent. Enrolling is fast, easy, and affordable.
Our Academic Partners
Providing world-class education to everyone, anywhere. We have been recognised by a variety.
Education is the foundation of a better world.
Our Student Community comprises of 126 Nationalities
Advancing the careers of 5000 and more every day
I chose Lincoln University of Business and Management for its exceptional program and extensive global affiliations with renowned universities. The university's impressive ranking further solidified my decision. Throughout my journey, Lincoln University provided unwavering support, guiding me from the start of my program until the completion of my thesis. I wholeheartedly recommend this university to anyone aspiring to pursue a Master's degree in any field of specialization.
Michael Landero
MBA in Global Banking and finance
As a student at Lincoln University of Business and Management's Geneva Business School, I recently completed my MBA in Healthcare Management in September. A few years ago, when I desired to enhance my skills and qualifications, pursuing an MBA was strongly recommended, and joining Geneva Business School under LUBM proved to be a wise choice. Despite the challenges posed by the pandemic, my experience at the university was truly exceptional.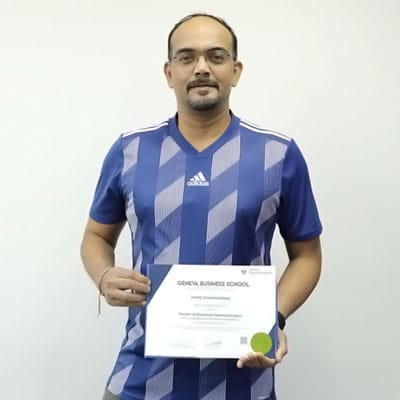 Dr. Ramji Swaminathan
MBA in Healthcare Management
I attended one of their events in Abu Dhabi which was organized by LUBM. I was thoroughly impressed by their comprehensive programs and their meticulous approach to my chosen field of study. Despite it being a significant undertaking, pursuing my education with LUBM as a working professional was a seamless experience. Thanks to LUBM, I have been presented with valuable opportunities in my workplace, and I wholeheartedly recommend my colleagues to pursue their master's or bachelor's degrees with LUBM.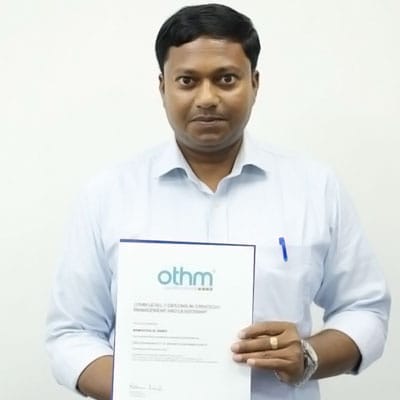 Nandu Dulal Nandi
OTHM Level 7 Diploma in Strategic Management and Leadership
I am delighted to share my experience and thoughts regarding the courses I have completed thus far. It has been fascinating, mainly collaborating with globally renowned professors from diverse backgrounds. I also express my sincere gratitude to the management of LUBM, the staff, and everyone who has supported us in enhancing our education.
Anahita Farzam
MBA in International Management
After completing the program, I am extremely delighted to have recently obtained my MBA degree certificate. What sets Lincoln University of Business and Management (LUBM) apart from other universities in the UAE is its strong relationships with various partners in the UK and Switzerland. Thanks to the unwavering support of the management and academic staff, I was able to pursue my MBA and achieve this milestone successfully.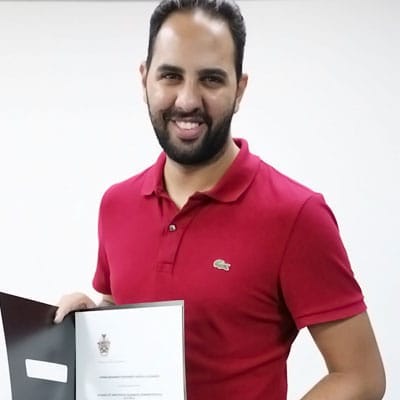 Ayman Mohammed
MBA in Project and Operations Management
I want to thank LUBM for my MBA degree as we recently graduated from the class of 2022. The MBA program has allowed me to get out of my comfort zone, deal with the latest market issues, apply management strategies and simply push myself to improve my methods and techniques.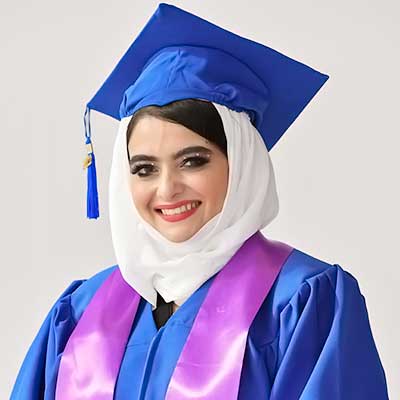 I enjoyed my journey through MBA program with the great support from Lincolin University's Team. They are really passionate about what they are doing which is reflected in high performance.
I actually had a degree in Accountancy and had my prime accounting career in UAE for 9 years. At present, my husband and I have been managing our own accounting firm for 8 years now. We have offices here in Dubai and in the Philippines. I have been handling our HR & Admin functions and the MBA program from Geneva Business School through Lincoln University of Business and Management, it's an update that was long due for me. I would definitely recommend Lincoln University for its perfect, flexible, and affordable MBA program that suits professionals and entrepreneurs like me.
Choosing Lincoln University was one of the best decisions I made in 2020, with great experiences, qualified doctors and amazing staff. I will recommend this University to everyone I know who is planning to get any type of higher education.
I was a student at Lincoln University of Business and Management in 2021. My journey with them was great as it enriched my knowledge opened my mind toward new aspects and gave me the chance to use this knowledge to get new opportunities in my career as a pharmacist.