MSc Degree Courses on Project Management
February 7, 2023
2023-10-04 11:00
MSc Degree Courses on Project Management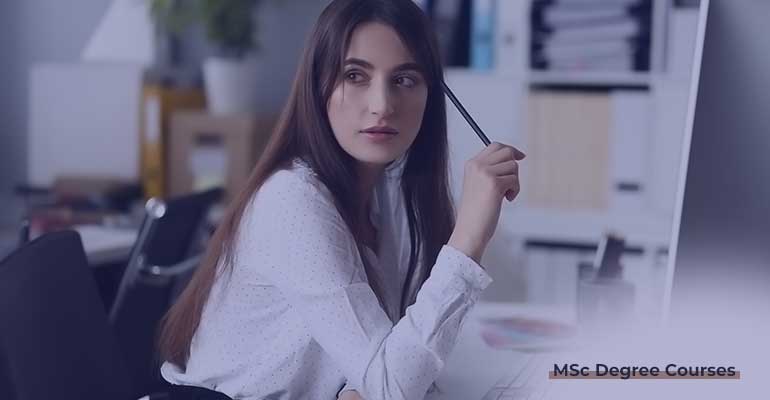 MSc Degree Courses on Project Management
What is MSc Degree Courses
An MSc (Master of Science) degree, also known as a master's in science, is a postgraduate academic degree typically awarded by universities and institutions of higher education. MSc degree courses refer to the specific academic programs or courses of study that lead to the attainment of a Master of Science degree.
MSc degree courses are designed to provide students with in-depth knowledge and expertise in a particular field of science, technology, engineering, mathematics, or related disciplines. These programs are usually more specialized and research-oriented compared to undergraduate (bachelor's) degree programs. They often require students to engage in independent research, thesis or project work, and advanced coursework.
Master of Science Degree Courses
The content and structure of MSc degree courses can vary significantly. It depends on the field of study and the university offering the program. Some MSc programs are more focused on theoretical knowledge and research, while others may have a more practical or professional orientation. Common examples of MSc degree courses include MSc in Computer Science, MSc in Environmental Science, MSc in Electrical Engineering, MSc in Data Science, and MSc in Biotechnology, among many others.
Students pursuing MSc degree courses typically need to have a bachelor's degree in a related field or meet specific admission requirements set by the university or institution. The duration of MSc programs can also vary but often ranges from one to two years of full-time study.
Upon successful completion of the required coursework and any research or thesis requirements, students are awarded an MSc degree in their chosen field, which can significantly enhance their career prospects and open up opportunities for advanced roles in academia, industry, research, and various professional sectors.
How will MSc degree courses impact project management
MSc degree courses in project management can have a significant impact on an individual's ability to excel in the field of project management. Here are some ways in which these degree programs can influence and enhance a person's career in project management:
Specialized Knowledge

MSc programs in project management provide students with a deep and specialized understanding of project management principles and practices. Graduates gain expertise in areas such as project planning, risk management, quality control, and stakeholder engagement. This knowledge equips them to tackle complex projects with confidence.

Advanced Skills

Students in MSc project management programs develop advanced skills that are directly applicable to managing projects effectively. These skills include leadership, team management, communication, problem-solving, and decision-making skills, all of which are critical in the project management profession.

Modern Methodologies

Many MSc programs cover contemporary project management methodologies such as Agile, Scrum, and Lean. These are vital in today's fast-paced business environment. Graduates are well-prepared to adapt to evolving project management trends.

Strategic Thinking

MSc courses often include coursework related to strategic project management. Graduates learn how to align projects with an organization's strategic goals, which is essential for ensuring that projects contribute to the overall success of the business.

Research and Analysis

MSc programs typically involve research projects or the completion of a thesis. This experience hones students' research and analytical skills, enabling them to conduct in-depth analyses and make data-driven decisions in their project management roles.

Global Perspective

Many MSc programs have an international focus and emphasize global project management. This perspective is valuable for professionals who work on international projects or in multinational organizations.

Networking Opportunities

MSc programs often provide opportunities to network with fellow students, alumni, and industry professionals. Building a strong professional network can lead to job opportunities and valuable insights in the field.

Career Advancement

Completing an MSc degree in project management can enhance one's career prospects. It can open doors to higher-level positions, increase earning potential, and set individuals apart in a competitive job market.

Credential Recognition

Many employers value the MSc degree as a symbol of advanced education and expertise. It can increase an individual's credibility and marketability as a project manager.

Continuous Learning

Project management is an evolving field, and MSc programs encourage lifelong learning. Graduates are more likely to stay current with industry trends and best practices, ensuring effectiveness in their careers.
In summary, MSc degree courses in project management from the University of The West of Scotland can have a profound impact on an individual's project management career. These courses equip them with specialized knowledge, advanced skills, and a strategic perspective. Additionally, these programs prepare graduates to handle complex projects, adapt to changing business environments, and assume leadership roles.