Healthcare Radical Reinvention
October 23, 2021
2023-09-04 10:44
Healthcare Radical Reinvention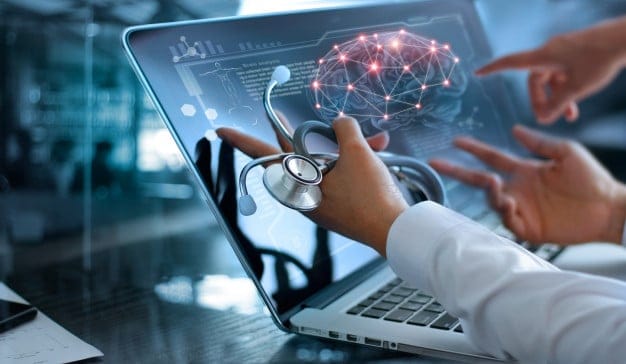 Healthcare Radical Reinvention
Healthcare Radical Reinvention areas include:
Remote Healthcare Management
Data Management
Direct-to-Patient Care
Organizational Administration
Additionally, have a look at the introduction, changing expectations of patients and conclusion.
Introduction:
Healthcare is a heavily regulated industry. The countless regulations are some of the reasons why this sector of the world was slow to innovate. However, the COVID-19 pandemic has significantly changed the slow pace of the healthcare sector. In addition, the focus of healthcare education in courses like the Healthcare Management MBA has also been modified.
Today, healthcare is undergoing radical reinvention in an effort to meet the evolving needs of patients. At the center of this transformation is an entire spectrum of care. Thus Healthcare related MBA courses and education aim to promote long-term care. They also aspire to minimize hospital readmissions in a society that's practicing social distancing.
Changing Expectations of Patients
The recent and rapid innovations in healthcare delivery can be traced to the changing expectations among patients and consumers. You can partly attribute this change to the introduction of technology. Consumer experience and convenience in other industries like transportation, banking, and entertainment are indeed promoted.
Thus, leaders in the healthcare industry have to take this into consideration when designing new care delivery methods. The same goes for educational institutions as well. The training of healthcare professionals and their curriculum must be planned accordingly.
Ultimately, all stakeholders in the healthcare industry need to operate with full awareness of the radical transformations occurring in the industry.
4 Areas of Healthcare Undergoing Radical Reinvention
Healthcare professionals around the world face challenges every now and then. This exercise has altered the future of the industry. Mostly, it has accelerated developments. Besides, reinventions of some healthcare solutions were motivated.
Here are four main aspects of the healthcare domain undergoing innovative transformations.
Remote Healthcare Management
Many industries like education have been quick to adopt remote solutions for fine management as well as operational methods. The concept of remote technology is distant from normal. It is new and advanced. Though 'remote' is relatively more affordable and convenient, longstanding regulations in many parts of the world have blocked its acceptance. For the same reason, medical practitioners and others in the industry find it difficult for adopting remote technologies – until recently.
Today, healthcare providers can reach larger audiences swiftly and easily. Previously fatal conditions can now receive treatment from anywhere. Thanks to remote services. By so doing, many patients now have a different view and understanding of "going to see the doctor."
Likewise, doctors don't necessarily need to be present in the traditional consultation rooms of hospitals to help their patients. Thus, high profile MBA courses like MBA in Healthcare Management prepare professionals to deal with the diverse nature of today's healthcare field. 
Data Management
Recent initiatives around the world to digitize patient records will have a huge effect on how healthcare workers access and assess data. As of 2016, the health sector recorded about a 900% increase in health data on the whole. Today, the push toward a more connected data ecosystem for healthcare providers is swiftly becoming a reality.
With this, the future of healthcare enhances. There's the promise of a better understanding of the background information of patients. Also, easier and faster healthcare delivery and improved diagnosis are two more benefits. One innovation to actively lend a hand to this kind of data ecosystem is the improved data-sharing system and more connected devices through the Internet of Things (IoT).
Direct-to-patient Care
A study by West Health-Gallup states that about one out of every four patients avoided looking for medical care as a result of high costs. Thus, new models of care deliver like the direct-to-consumer approach are gaining popularity among patients. These models help solve issues like lack of access and patient objection to professional healthcare workers.
It's no surprise that many patients now prefer self-management. They also opt for a certain level of personalization in their treatment protocol. New inventions in digital experiences of self-management and wellness services target this patient demographic. The aim here is to meet their needs through offerings like self-administered testing and democratization of healthcare knowledge.
Organizational Administration
Connected Medicine reports indicate that 62% of healthcare facilities are slow to drive innovation. In other news, only 48 hospitals in the survey had the mechanisms in place to promote innovation.
The need for data-sharing, modern solutions and remote and self-management services is ever-increasing.  In an effort to meet these changing demands, providers reinvented many aspects of their administration. The use of emerging technologies like Artificial Intelligence (AI) and machine learning has become a necessity. Hence, an MBA course like an MBA in Healthcare Management from Lincoln University of Business and Management teaches learners these topics. 
Conclusion
The healthcare industry, like many others, will have to change its approach to patient satisfaction and retention if it is to remain relevant in the grand scheme of things. All in all, this means seeking the right training for workers and embracing a consumer-centric approach.