What is The Aim of International Education?
August 17, 2023
2023-09-04 10:42
What is The Aim of International Education?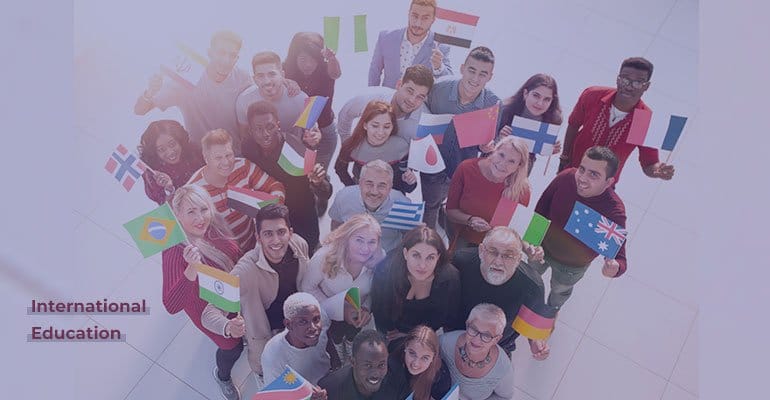 What is The Aim of International Education?
The aim of international education is multifaceted and encompasses various goals and objectives. It is a broad and evolving field that seeks to foster global understanding, cooperation, and the development of well-rounded individuals who can thrive in an increasingly interconnected world.
International education refers to the process of learning, teaching, and engaging with knowledge and experiences that have a global or international perspective. It encompasses various educational activities and initiatives that aim to promote cross-cultural understanding, cooperation, and engagement on a global scale. International education can take many forms and can be found at various levels of the education system, from primary and secondary schools to higher education institutions and beyond.
Here are some key aspects and components of international education:
Fostering Global Understanding

International education seeks to break down barriers and cultivate a deep appreciation for the rich tapestry of global cultures. Moreover, it aims to nurture open-mindedness, empathy, and curiosity about the world beyond our borders. By exposing individuals to diverse perspectives, it encourages us to see commonalities that transcend geographical boundaries.

Cultivating Global Citizens

At its core, international education aims to nurture global citizens—individuals who recognize their role in shaping the world's future. These citizens are aware of global challenges such as climate change, poverty, and inequality and are committed to taking action to address them. They are the ambassadors of positive change, advocating for peace, sustainability, and social justice.

Language Proficiency

Learning languages is a fundamental component of international education. Language proficiency enables effective communication across cultures and fosters a deeper understanding of cultural nuances. The ability to converse in multiple languages opens doors to a world of opportunities, both personally and professionally.

Promoting Cross-Cultural Competence

International education equips individuals with the skills needed to navigate the complexities of an interconnected world. Additionally, it fosters cross-cultural competence, teaching individuals how to engage respectfully with people from diverse backgrounds. Consequently, these skills are invaluable in a globalized job market and in building strong international relationships.

Advancing Knowledge and Innovation

Collaboration knows no borders in the realm of international education. Consequently, it facilitates cross-border research, innovation, and problem-solving. By connecting minds from different corners of the globe, it accelerates progress in various fields, ranging from science and technology to the arts and humanities.

Personal Growth and Development

Beyond the academic benefits, international education is a transformative journey for individuals. Moreover, it promotes personal growth, independence, and self-discovery. While immersed in new cultures, individuals learn to adapt, embrace diversity, and overcome challenges, thereby fostering resilience and a global perspective.

Building Bridges of Peace

International education contributes to global peace and diplomacy by fostering mutual understanding and reducing misunderstandings and conflicts between nations. It serves as a cornerstone for diplomatic efforts and peaceful coexistence.

Preparing for a Global Career

In an increasingly competitive job market, international education provides a competitive edge. It equips individuals with the skills and experiences needed to excel in global careers, whether in international business, diplomacy, or nonprofit work.

Promotion of Peace and Understanding

International education can play a significant role in promoting peace and mutual understanding among nations. It does so by effectively reducing stereotypes, biases, and misunderstandings.

Career Opportunities

Individuals who have had international education experiences often find themselves better equipped for careers involving international travel, cross-border business, diplomacy, and global affairs.

Technology and Virtual Learning

With advancements in technology, international education can also take place through virtual classrooms, online courses, and digital platforms that connect learners from different parts of the world. Find top 10 online MBA programs in UAE.
Conclusion
the aim of international education transcends the boundaries of classrooms and campuses. It aspires to create a more inclusive, empathetic, and interconnected world. It empowers individuals to be global citizens who can navigate the challenges of our time, from climate change to cultural divides. In doing so, it paves the way for a brighter and more harmonious future for all of humanity.