Is Dubai Healthcare good?
June 27, 2018
2023-08-23 7:37
Is Dubai Healthcare good?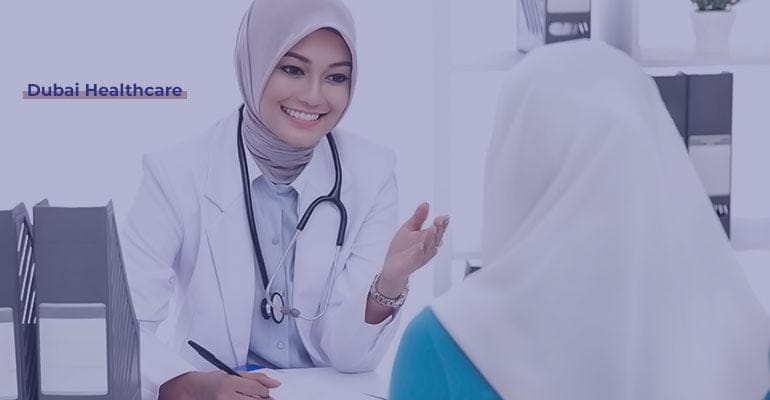 Is Dubai Healthcare good?
Unveiling the Truth: Evaluating the Quality of Dubai's Healthcare System
Dubai, a gleaming gem in the desert, has been making headlines for its rapid growth, lavish lifestyle, and cutting-edge infrastructure. Amidst this urban oasis lies a healthcare system that has been gaining attention for its advancements and high standards. In this blog, we'll embark on a journey to answer the question on many minds: Is Dubai's healthcare truly good?
Making Sense of How Healthcare Works in Dubai
Dubai stands as a global hub for expatriates, with around 85% of its residents hailing from abroad. This makes it a highly sought-after destination for international living. With its bustling airport and thriving tourism industry, Dubai's appeal continues to rise. Whether you're considering a permanent move or a brief stopover, the city offers a vibrant atmosphere. Moreover, Dubai takes pride in its top-notch healthcare services, featuring excellent hospitals and clinics. Most medical professionals are bilingual, fluent in both Arabic and English. Nonetheless, the healthcare system grapples with the challenges of accommodating the rapid population growth in the region. Whether you're planning a relocation or a visit, understanding Dubai's healthcare system is essential before you embark on your journey.
How many healthcare systems exist in Dubai?
Dubai's healthcare system consists of both public and private sectors, each comprising multiple healthcare providers. There is no specific number of "healthcare systems" per se, but rather a combination of various healthcare facilities, hospitals, clinics, and services offered by both government and private entities.
The Dubai Health Authority (DHA) is the regulatory authority responsible for overseeing and regulating the healthcare sector in Dubai. It sets the overall strategic direction for healthcare and ensures the implementation of policies and regulations to maintain high standards of care.
The healthcare landscape in Dubai includes:
Public Healthcare:

This involves government-run healthcare facilities, including hospitals and clinics, managed by the Dubai Health Authority (DHA). These facilities offer a range of services and cater to residents and citizens.

Private Healthcare:

The private sector in Dubai's healthcare system includes privately-owned hospitals, clinics, and medical centers. These institutions provide various medical services, specialties, and treatments, often with a focus on specialized care and advanced technologies.

Dubai Healthcare City (DHCC):

DHCC is a free zone dedicated to healthcare and medical services. It houses numerous medical facilities, clinics, hospitals, and academic institutions, creating a hub for medical excellence and innovation.

Medical Tourism Facilities:

Dubai has developed medical tourism as an important aspect of its healthcare system. Certain hospitals and clinics cater specifically to international patients seeking specialized treatments and procedures.

Pharmacies and Primary Care Centers:

Alongside hospitals and clinics, Dubai has a network of pharmacies and primary care centers that provide essential healthcare services and medications.
Required Documents for Public Healthcare in Dubai
Individuals working within the legal framework of Dubai are entitled to healthcare coverage. Employers have a responsibility to furnish essential health insurance to all expatriates, while also aiding those with lower incomes through the EBP (Essential Benefits Plan) system.
To avail medical services at government-operated facilities like Dubai Hospital and Latifa Hospital, acquiring a health card is mandatory. Those meeting the criteria can either apply for the card online or visit a medical center. The following documents are required:
Emirates ID number
Passport particulars
Residence visa
Two passport-sized photographs
Copy of the tenancy contract
Completed application form.
A fee of 320 dirhams for adults; children under ten pay only 120 dirhams.
A Closer Look at Dubai's Healthcare:
Quality Facilities:

Dubai has spared no expense in creating modern healthcare facilities that rival some of the best in the world. From state-of-the-art hospitals to specialized clinics, the city boasts a diverse range of medical institutions that cater to various needs.

Medical Expertise:

The city has attracted a global pool of healthcare professionals, including skilled doctors, surgeons, and nurses. Many of these experts bring international training and experience to ensure a high level of medical care.

Innovation at its Core:

Dubai has embraced medical innovation, incorporating technologies like AI, telemedicine, and robotic surgery into its healthcare landscape. This commitment to cutting-edge practices has contributed to improved diagnosis and treatment.
Factors in Favor
Medical Tourism: Dubai's reputation as a medical tourism hub speaks volumes about its healthcare quality. Patients from around the world flock to the city for specialized treatments, cosmetic procedures, and elective surgeries.
Mandatory Health Insurance: The government's policy of requiring health insurance for all residents and visitors helps ensure that a significant portion of the population has access to essential healthcare services.
Public and Private Partnership: Dubai's healthcare model benefits from a harmonious blend of public and private sector collaboration. This partnership allows for a wider range of healthcare options, catering to diverse needs.
Challenges and Considerations
Costs and Accessibility: While Dubai's healthcare system offers high-quality care, some have raised concerns about the cost of services and accessibility, particularly for certain segments of the population.
Cultural Sensitivity: Dubai's diverse population brings with it a mix of cultural beliefs and practices. Healthcare providers must navigate these sensitivities to ensure that all patients receive respectful and comprehensive care.
Balancing Act
Dubai's healthcare system is undoubtedly on a trajectory of growth and excellence. However, like any system, it has its strengths and challenges. The balance between catering to both residents and medical tourists, addressing cost concerns, and ensuring equitable access to care remains a dynamic endeavor.