New Age MBA
October 11, 2021
2023-09-04 10:44
New Age MBA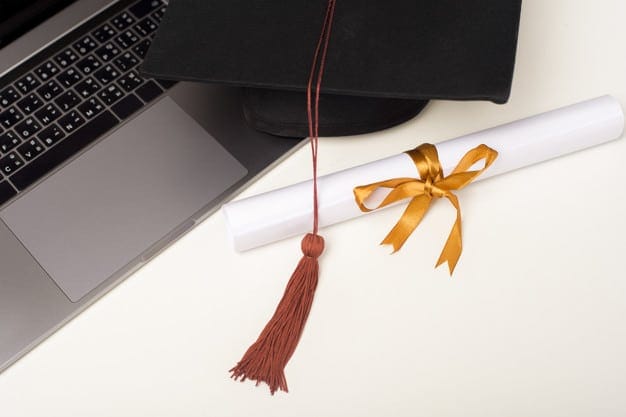 New Age MBA
The sole aim of enrolling for a New Age MBA degree has always been to further one's specialization in a specific area. However, in the old system, there were core subjects that run through all MBA programs which made receiving an MBA loses its individuality. Marketing Management (MM), Financial Management (FM), Human Resource Management (HRM), Sales Management (SM), and IT Management (IT) were all studied in the old program. New Age MBA has a minimum of two of the listed for an MBA program and comes in addition to other specialized ones.
Table of Content
The Importance of New Age MBA
New Age MBA at LUBM
Why LUBM's MBA?
Accredited and Recognized Qualifications
Blended Learning
A Global Community
The MBA Programs Available for Specializations
York St. John University MBA Programs
Geneva Business School's MBA Programs
How to Apply?
In Conclusion
The Importance of New Age MBA
Getting a new age MBA degree comes with more specialization options. The New Age MBA has successfully changed the old system of packed courses. Thus, allowing specializations to take full effect.
First off, without specializations, getting a UK MBA or an MBA in Dubai would be more tasking. It would also be so broad that your efforts in attaining your masters will become stressful. The specialization will make you more focused and you will become an actual "master" in your field.
Additionally, New Age MBA comes with improved course modules to meet current working structures and duties. The means of taking courses can also be flexible, depending on the institution. Schools that blend online and in-person lectures are more susceptible to flexible learning. That way, you can earn your masters while you still work. You strategically split your working hours and school hours to meet both targets every day.
Besides these, there are other viable reasons why the New Age MBA is better than its predecessor.
New Age MBA at LUBM
As one of the largest MBA providers, Lincoln University of Business & Management (LUBM) sticks to perfecting the New Age MBA for its students. The school is doing its best to be the first option when you think of a UK MBA or getting an MBA in Dubai. LUBM offers a range of MBA options for all forms of specializations.
Each year, the institution implements dynamic approaches to make sure all structures are up to date. These implementations come with high efficiency since highly experienced and qualified professionals manage the institution. These professionals are also passionate about delivering quality and relevant subjects in each course.
As New Age MBA's are more likely to be customizable, LUBM makes your Master's Degree this possible. Time management is essential in today's world. It is for this reason that your time is valued at Lincoln University. This makes the first reason for why you should choose LUBM's MBA.
Why LUBM's MBA?
Your next MBA program with Lincoln University prepares you for more than being a certificate holder. It sets you to be the perfect candidate for a job in your chosen field. The following are other significant reasons why you should choose LUBM.
1. Accredited and Recognized Qualifications
Getting an MBA degree is significant when you receive it from an accredited institution. LUBM is a recognized institution that grants accredited qualifications in all offered programs. You receive an approved certification for diploma and bachelor's degree after completion.
Likewise, your MBA certifications are accredited too. LUBM uses its exclusive partnerships to provide UK MBA degrees no matter your location. So, when you study for your MBA in Dubai, you earn an accredited degree from the UK or Switzerland.
2. Blended Learning
For years, the school has invested in the development of its virtual platform for lectures. Students have always had the option of studying online and in person. The 2020 pandemic proved that the online system is effective and here to stay. Due to the school's online learning experience, it was not hard to transition to full online lectures.
For those interested in practising both in-person and online, the option would still be available. As the most sought after option, blended learning gives students the required level of flexibility they need.
3. A Global Community
Diversity is a highly sought after trait in many MBA schools. In education, having a diverse student body challenges the individual thought process to do things out of their comfort zone. Working together with other students from different countries brings different perspectives to the table.
The daily interactions amongst students further bring in a cultural aspect to familiarize oneself with. This factor makes students ready to deal with different groups of people in the working world. For some, it becomes an added advantage due to their familiarity with the other culture.
The MBA Programs Available For Specializations
There are a variety of New Age MBA programs available for specializations at LUBM. The school uses its partnerships to provide different certifications from two accredited institutions. These institutions are York St University in the UK and Geneva Business School in Switzerland.
York St. John University MBA Programs
York St John University (YSJ) provides one year accredited MBA Programs from the UK. The MBA degree from YSJ is highly regarded and internationally recognized. It is an intense degree taken in a year to move your career to the next level. Lincoln University implements all of YSU's structures when you study for an MBA in Dubai.
Regardless of your chosen program, you are bound to acquire practitioner-focused experience. The modules are critically structured for a holistic understanding of business management. Simply put, you would be in projects to help apply all tools, techniques, and, theories studied. The institution encourages collaborative learning to push each student for better efficiency.
Through collaborative learning, your primary skills are pushed to development and kept on track by the tutors. At the end of it all, YSJ's professional accreditation is rewarded by the Chartered Management Institute (CMI). With York St. John University's multiple affiliations, you are guaranteed a variety of tried and tested course modules.
You can earn your UK MBA from York St. John University through the following programs:
Geneva Business School MBA Programs
Geneva Business School (GBS) is located in Switzerland. Yet, you can enrol for their top MBA in Dubai, through LUBM. With GBS MBA courses, your knowledge and practicality come hand in hand. That is because the MBA programs at GBS are set to make you build your practical skills with each theoretical lecture.
To provide New Age MBA, GBS prepares its students for the modern digital age with technology-based approaches. The approaches are innovative and always up to date in every school semester. With a Geneva Business School degree, you receive preparations to move your career to the next level of success.
Additionally, the school is strict on continuous assessments for both staff and students. GBS assessments come in a variety of ways. Yet, assessments all have the same goal of evaluating interpretation, understanding, and readiness of knowledge deployment. Also, the institution provides Swiss quality education with a degree certificate accreditated from the UK. So, you can earn your UK MBA from Geneva Business School through the following programs:
How To Apply?
Generally, getting into the Lincoln University of Business & Management needs different forms of certifications. With the New Age MBA programs, the requirements are not so complicated. You would need a bachelor's degree from an accredited institution to start a Master's degree program.
There are a few special programs that differ. Some programs, such as the conversion MBA program, require more than a Bachelor's degree. You would need a Master's degree in order to pursue a conversion MBA due to its nature. Pre-approval from the previously attended university is also mandatory.
The required documents usually include the following:
A Valid Passport Copy
A Recent Passport Sized Picture (Colored)
A Colored Photocopy of your Master's or Bachelor's Degree
Latest CV (Professionally prepared)
Work Experience Letter (which should clearly state that the English language is the primary language for communication)
For further assistance, visit the Apply Now page for other relevant information on your application.
In Conclusion
Getting a New Age MBA prepares students for specializations in their chosen field. Lincoln University of Business & Management provides students with a New Age MBA through its teaching practices. With LUBM, an MBA in Dubai gets you a UK MBA certificate. These certificates are from the partners, St. York University (UK) and Geneva Business School (Switzerland).
The process of getting a New Age MBA degree with LUBM is flexible but efficient. It implements the blended system where some lectures are in-person and others online. Students undergo regular assessments to ascertain how effective the learning structures are going. In all, the modernization of MBA courses and structures is the true definition of the New Age MBA.