Top 10 Tips for Taking an Online Course While Working Full-Time
January 19, 2022
2023-10-17 12:57
Top 10 Tips for Taking an Online Course While Working Full-Time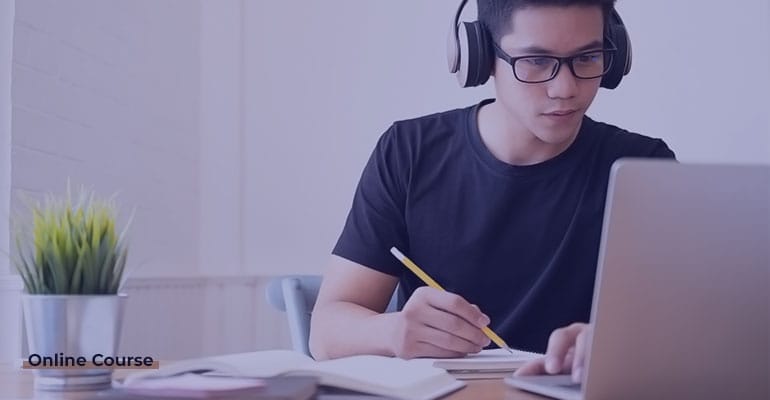 Top 10 Tips for Taking an Online Course While Working Full-Time
An online course, also known as an e-learning course or online class, is a form of education that is delivered over the Internet. It allows individuals to access educational content, interact with instructors, and complete assignments and assessments using digital tools and platforms. Online courses can cover a wide range of subjects and levels of education, from basic skills and certifications to advanced degrees.
Explore The Top 10 Tips for Taking an Online Course While Working Full-Time
In today's fast-paced world, the pursuit of lifelong learning is more accessible than ever, thanks to the proliferation of online courses. Whether you're looking to acquire new skills, earn a degree, or simply explore a personal interest, online courses offer flexibility and convenience. However, balancing a full-time job with online coursework can be challenging. To help you succeed in this endeavor, we've compiled a list of the top 10 tips for taking an "online course" while working full-time.
Plan and Prioritize

Start by creating a detailed schedule that outlines your work hours, commuting time, and other commitments. Identify pockets of time that you can dedicate to your online course, and prioritize these slots.

Set Realistic Goals

Be honest with yourself about the amount of time you can realistically commit to your studies. Set achievable weekly or monthly goals to track your progress.

Choose the Right Course

Select a course that aligns with your career goals or personal interests. Ensure it's compatible with your work schedule and level of expertise, as this will make studying more engaging and relevant.

Create a Dedicated Study Space

Designate a quiet and organized space for studying. Having a dedicated area helps minimize distractions and signals to your brain that it's time to focus.

Effective Time Management

Employ time management techniques such as the Pomodoro Technique (working in focused intervals with short breaks) to maximize productivity during study sessions.

Communicate with Your Employer

If your employer is supportive, discuss your educational pursuits with them. They may offer flexible hours or support for your studies, which can make your journey smoother.

Leverage Technology

Make the most of digital tools and apps for organization, note-taking, and task management. Cloud-based storage solutions can ensure your study materials are accessible from anywhere.

Stay Engaged

Actively participate in the online course community. Engage in discussions, ask questions, and seek help when needed. Collaboration with peers can enhance your learning experience.

Stay Healthy

Prioritize self-care by maintaining a healthy lifestyle. Eat well, exercise regularly, and ensure you get enough sleep. A healthy body and mind are better equipped for learning.

Seek Support

Don't hesitate to seek support from friends and family. Let them know about your commitments, and ask for their understanding and encouragement during your study periods.
Learn Top 6 Skills Development in An Online MBA
8 Key Features of Online Courses:
Digital Delivery

Online courses are delivered through the Internet, typically through a learning management system (LMS) or a dedicated course website. Students can access course materials, lectures, assignments, and resources online.

Flexibility

One of the primary advantages of online courses is their flexibility. Moreover, students can often access course content at their own pace and on their own schedule, making it easier for those with busy work or personal commitments to pursue education.

Interactivity

Many online courses incorporate various forms of interaction, such as discussion forums, live webinars, video conferences, and email communication with instructors. This interaction helps facilitate learning and engagement.

Multimedia Content

Online courses often include a variety of multimedia elements. For instance, video lectures, audio recordings, interactive quizzes, and downloadable resources like PDFs and ebooks are commonly integrated into these courses.

Assessment and Feedback

Students are typically assessed through quizzes, exams, assignments, and projects, which are often submitted electronically. Instructors provide feedback and grades through the online platform.

Access to Resources

Online courses often provide access to a wide range of digital resources, including research materials, libraries, and databases, enabling students to conduct research and enhance their learning.

Diversity of Subjects

Online courses cover a broad spectrum of subjects, including academic disciplines, vocational training, professional development, and personal enrichment.

Global Reach

Online courses can be taken by individuals from around the world, allowing for a diverse and global student community.
Conclusion
In conclusion, taking an online course while working full-time can be a demanding but rewarding endeavor. It requires careful planning, dedication, and effective time management.